Posted by CeCe's Wool on Dec 6th 2015
'Tis the season to remember our friends and families over the holidays, but I feel bombarded some days by all the ads begging me to buy stuff I don't need or want.
I'm focusing on buying local this year. Shopping from your local farmer or business keeps our dollars here and supports our neighbors and friends. Here are a few locally sourced products to make your holiday a little brighter!
CeCe's Picks for the Holiday Season!
Photo credit: Reflections Photography
Just Right Bed Pillows!
Of course I'm starting with our new pillows! Meet the sheep who grow our wool for CeCe's Wool "Just Right Bed Pillows"! We hand-craft our natural wool pillows and fill them with wool from the Kyle Farm in Avon, NY. Their short downy wool is perfect for batting. It gets cleaned with only hot water and biodegradable soap - no harsh chemicals come in contact with our wool. The wool is carded into batts at a local mill and made into pillows at a non-profit company that employs and trains people with disabilities. Plus, they are affordable - starting at $35, includes shipping.
And CeCe's Wool is getting rave reviews:
"We LOVE our new people pillows! Jim says last night with the new pillows was the best sleep he's had in a long time!"
"These wool-filled pillows are the best and their comfort encourages fabulously wonderful dreams!"
Order yours here: http://www.ceceswool.com/all-products/just-right-b...
Read more about how our pillows are made in the prior blog post:
http://www.ceceswool.com/blog/
---
The Hop Grower's Handbook
The Essential Guide for Sustainable, Small-Scale Production for Home and Market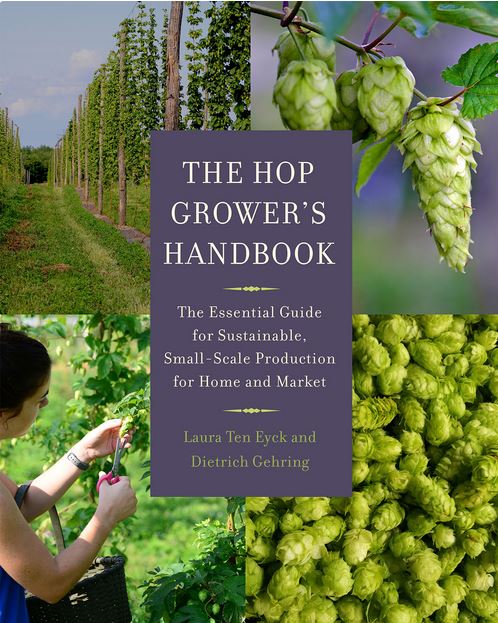 By Laura TenEyck and Dietrich Gehring.
I don't grow hops or make my own beer, but I can't put this book down! I love how my friends and new hop farmers, Laura and Dietrich are sharing what they have learned about growing this amazing plant. Perfect for the craft beer aficionado in your family. Just the photos alone make it a perfect coffee table book in my opinion! Combine the photos with Laura's comfortable writing style and it is a match made in heaven. They have convinced me to start my own hop patch on our farm.
From the publisher:
"The Hop Grower's Handbook weaves the story of Laura and Dietrich's Helderberg Hop Farm with the colorful history of New York and New England hop farming, relays horticultural information about the unusual hop plant and the mysterious resins it produces that give beer a distinctively bitter flavor, and includes an overview of the numerous native, heirloom, and modern varieties of hops and their purposes. The authors also provide an easy-to-understand explanation of the beer-brewing process—critical for hop growers to understand in order be able to provide the high-quality product brewers want to buy—along with recipes from a few of their favorite home and micro-brewers."
Order the book here: http://www.chelseagreen.com/the-hop-growers-handbo...
---
Jefferson's Griddle Cake Mix at Buck Hill Sap House
Who doesn't love pancakes! Jefferson Griddle Cake Mix is made with organic locally grown and ground grains. It's fabulous! I helped develop the mix with the Jefferson Historical Society as a fundraiser to help with the restoration of the Maple Museum in the village. A neat story about how Jefferson got its name and history of farming in the area is on the back of the package. The 1 1/2 lb bag sells for $8.50. Limited batch - get them while you can! Combine this with maple syrup and you have a perfect gift.
Forget the mall, take a leisurely drive out to Jefferson on any Sunday morning and have breakfast at the Buck Hill Saphouse where you can pick up a few bags of Jefferson's Griddle Cake Mix and maple syrup for everyone on your list. Shopping is done!
For details and directions: http://buckhillfarm.publishpath.com/
And don't take my word for it, here's a review:
"Absolutely delicious breakfast...I am not a big pancake person, but these griddlecakes today were AMAZING!!! So, many wonderful items at the Buck Hill Farm store to choose from. You will never be disappointed making this one of your stops!!!"
---
The New Bread Basket, by Amy Halloran
Another great read and the inspiration for the pancake mix adventure above. Amy Halloran has captured the fascinating re-birth of grain growing here in New York State. Perfect gift for those on your list interested in learning more about where the flour that makes their bread comes from. Follow along on her great adventure discovering local grains and make your own amazing pancakes! Great gift combo: book+Jefferson's Griddle Cake Mix+local maple syrup!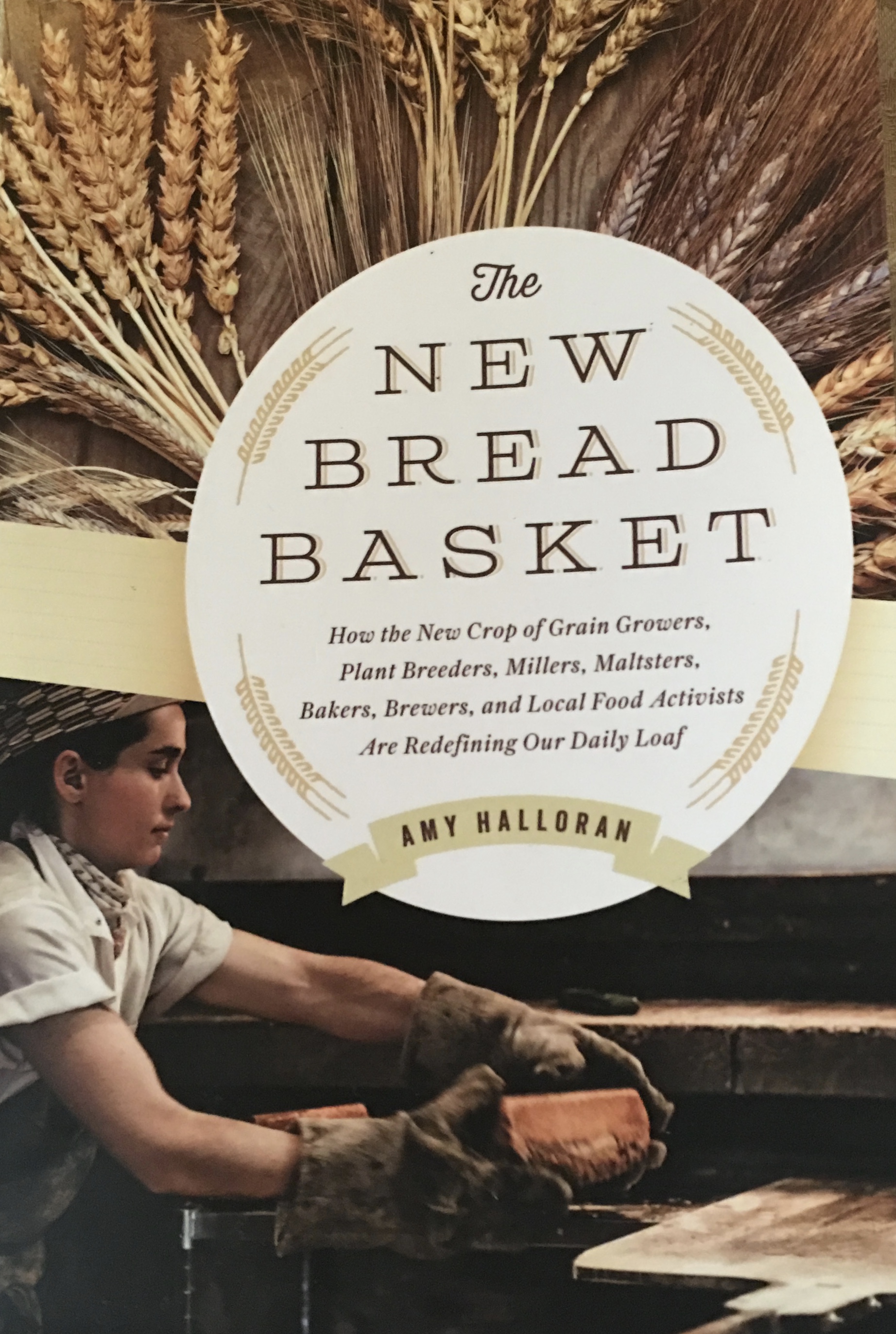 Read an excerpt here: http://kneadingconference.com/excerpt-adapted-from...
Buy the book here: http://www.chelseagreen.com/the-new-bread-basket
---
Heather Ridge Farm Supper Club, Preston Hollow, NY
Looking for an exciting dining experience that supports local farms? Your search is over! Promise the foodie on your list a trip to Preston Hollow for one of Heather Ridge Farms amazing supper clubs!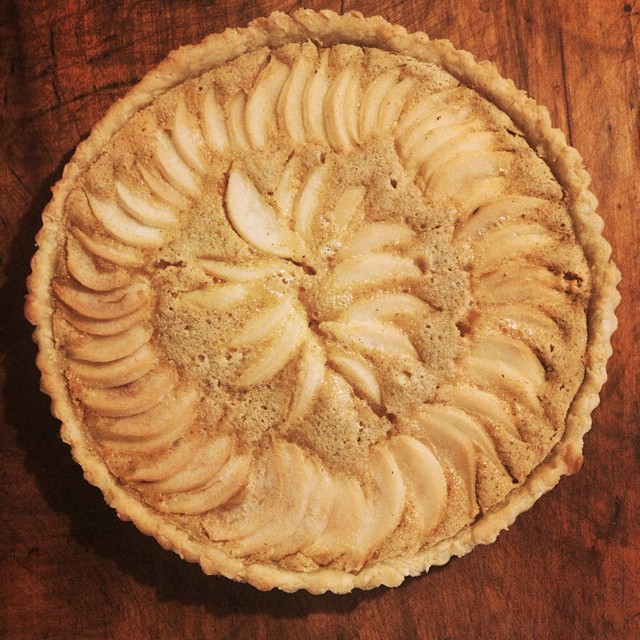 While you are there check the store shop for other locally grown and produced products.
You can stop here or at your own local farmer's market to plan your holiday meals. Whatever you cook from local, fresh ingredients will taste better and be healthier for you.
Read more about Heather Ridge farm here:
"Dinner on the Ridge", by Kyle Adams in the Register Star
http://www.registerstar.com/news/article_99617994-...
In Carol's own words from the article: "I'm the farmer," she said later. "I'm growing this food. It's nice making good, healthy food and selling it to people, but it's a lot more exciting to see this group of people sitting down, eating this amazing food, than selling a frozen pork chop. The level of pleasure that people are getting out of it, the finesse with which the food is cooked — it's just really exciting to see my products being turned into such fine things."
Sign up for their weekly email list detailing the available food products and supper menus here:
http://heather-ridge-farm.com/
https://www.facebook.com/Heather-Ridge-Farm-115609...
---
Don't Forget Homeless Animals This Season
It's not Tuesday anymore, but don't forget those less fortunate, including animals.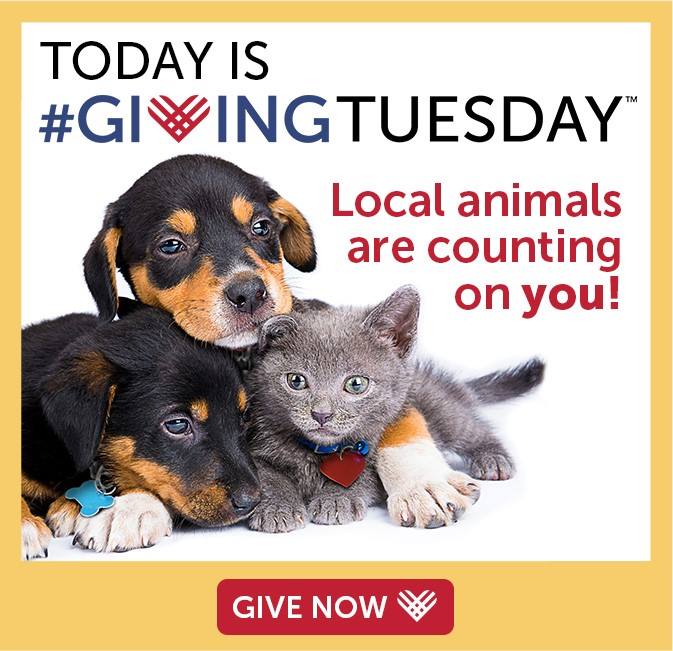 Give to your favorite charity. One of mine is the Mohawk Hudson Humane Society. The Mohawk Society was called into action recently to take care of 240 animals that were removed from a home in Westerlo where they were not adequately cared for. Such a large influx of animals, including dogs, cats, geese, chickens, goats, is very taxing on rescue groups like the Humane Society. Your contribution helps to ease the suffering of animals and allows the Humane Society to be there when they are needed in a crisis.
http://www.mohawkhumanesociety.org/donate.html
Have a great Holiday season!!
CeCe and the sheep