Posted by Cecilia Tkaczyk on Feb 18th 2018
Ever thought about making your own comforter? It's a great way to save money and is easy to do!
Our Comforter Kits provide you everything you need to make a queen size comforter:
*luscious wool batting cut to 86"x86"
*organic cotton sateen fabric cut to 86"x86"
*tufting needle and yarn
*directions and tote bag to store the comforter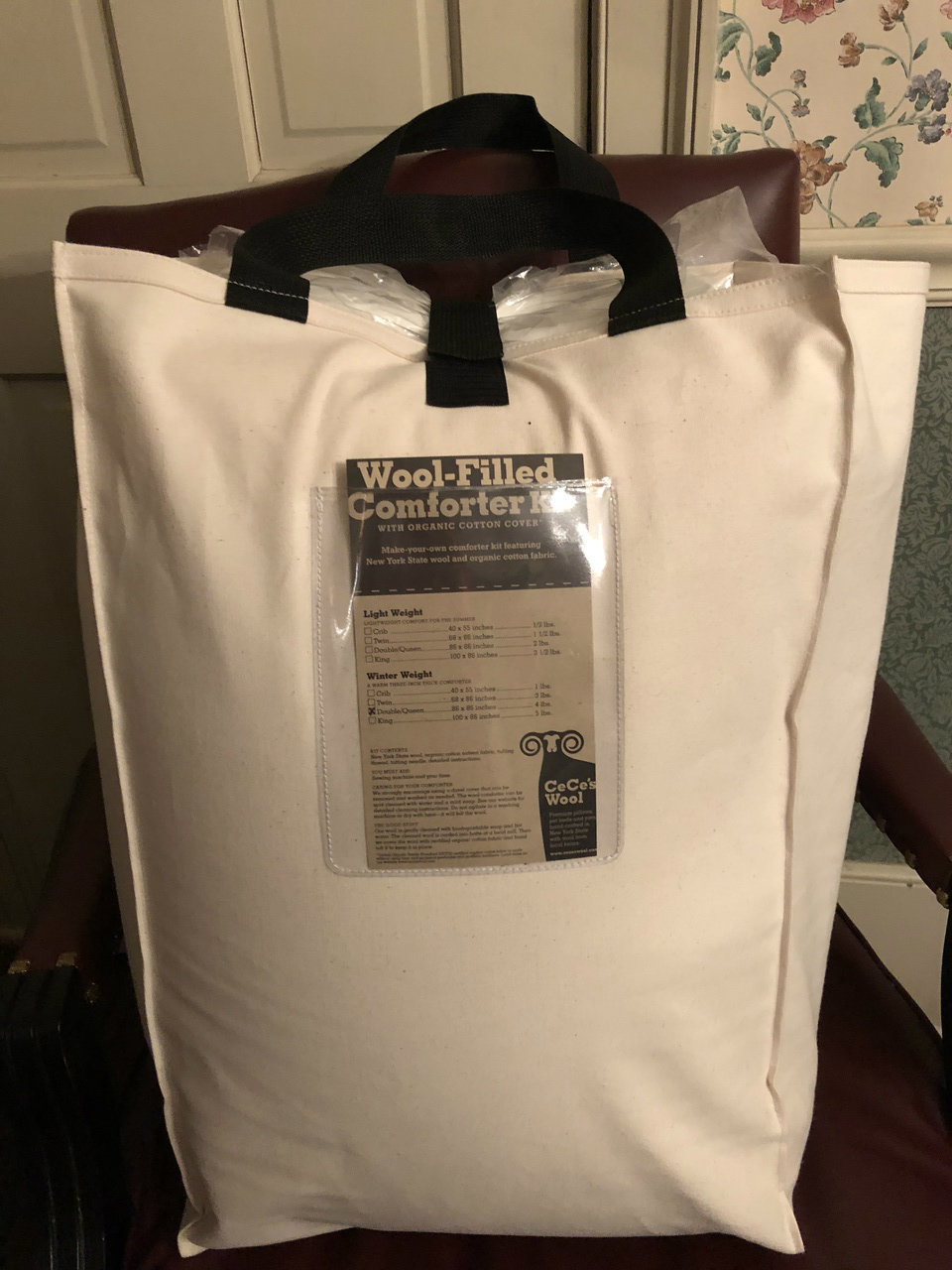 All you need is a sewing machine, a little time and a large workspace. (Two 6 foot folding tables work great to work on to do the tufting.)
The batting from our wool comes from local sheep farms which is cleaned with only biodegradable soap and hot water.
You can get the comforter completed in an afternoon, especially if you have help with the tufting.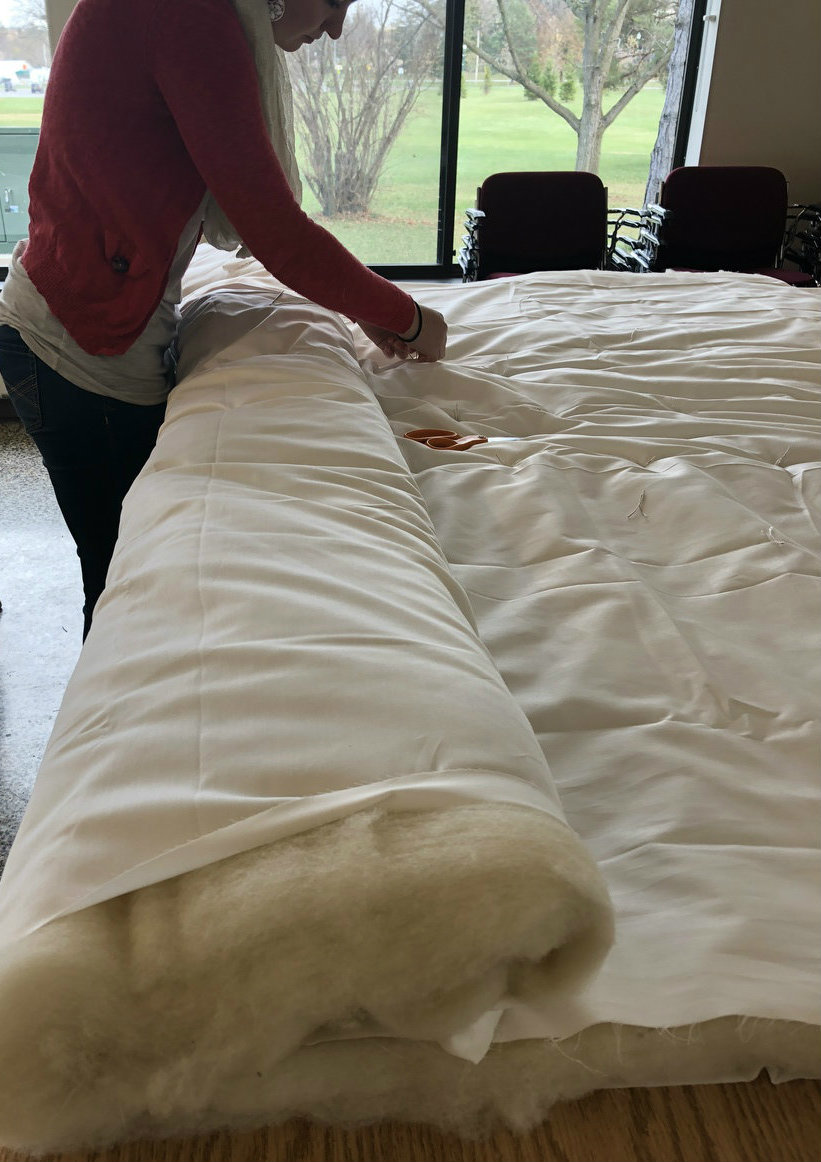 You end up with a beautiful hand tied comforter that will keep you warm for years to come, at a fraction of the cost of a finished comforter.
Why wool? It's a natural fit! The attributes of wool fiber make it ideal for comforters. Wool breathes and absorbs moisture from the air, keeping you warm in winter and cool in summer. This amazing natural heating and cooling system keeps the humidity level low which discourages dust mites. Dust mites seek warm and moist environments, which they don't find in wool. Wool's microscopic bristles also resist germs and bacteria making wool a natural anti-microbial and anti-bacterial fiber. Plus wool fiber is naturally fire resistant, ensuring a safe sleeping environment without the use of fire retardant chemicals.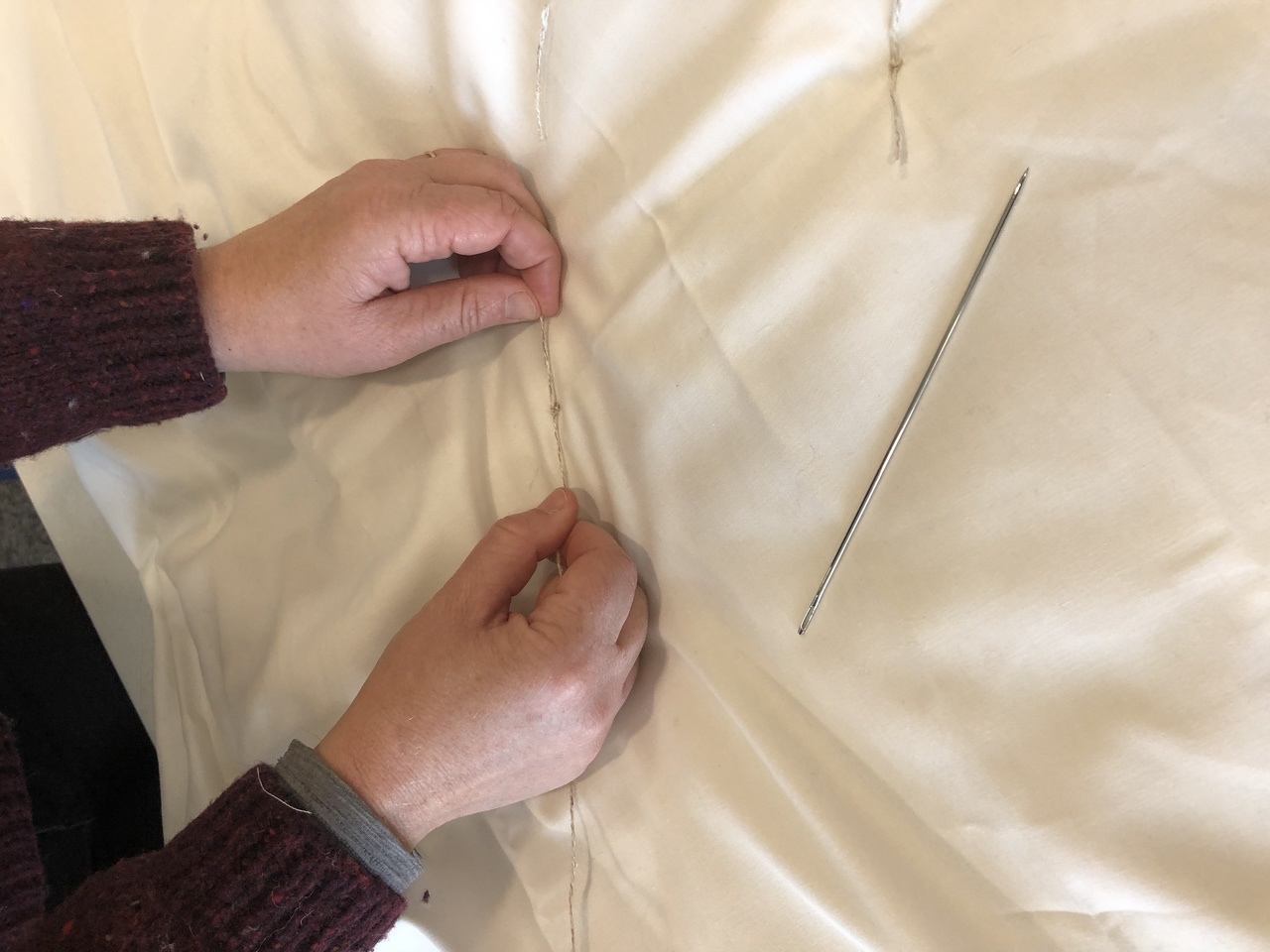 Our queen size comforter kits are $195.00 and include shipping.
Slip your comforter into a duvet cover to keep your new comforter clean. Enjoy your heavenly sleep!
Order your comforter kit here: http://www.ceceswool.com/home-goods/wool-comforter...