Posted by Ceciia Tkaczyk on Jan 7th 2018
Sleet, freezing rain, blinding snow, bitter cold. Such weather conditions find me and my dog in front of a roaring wood stove. Not my sheep. They don't seem to mind the weather, not matter what it is here in upstate New York. I've always marveled at how their wool fiber is perfect for protecting them in harsh cold weather.
And I've always wanted to get that fiber into comforters for our customers. Well, we've done it! And we are going to share with you just how we did it.
We start with wool from the Kyle Farm in Avon, NY. A three-generation farm family raising thousands of sheep on protected farmland.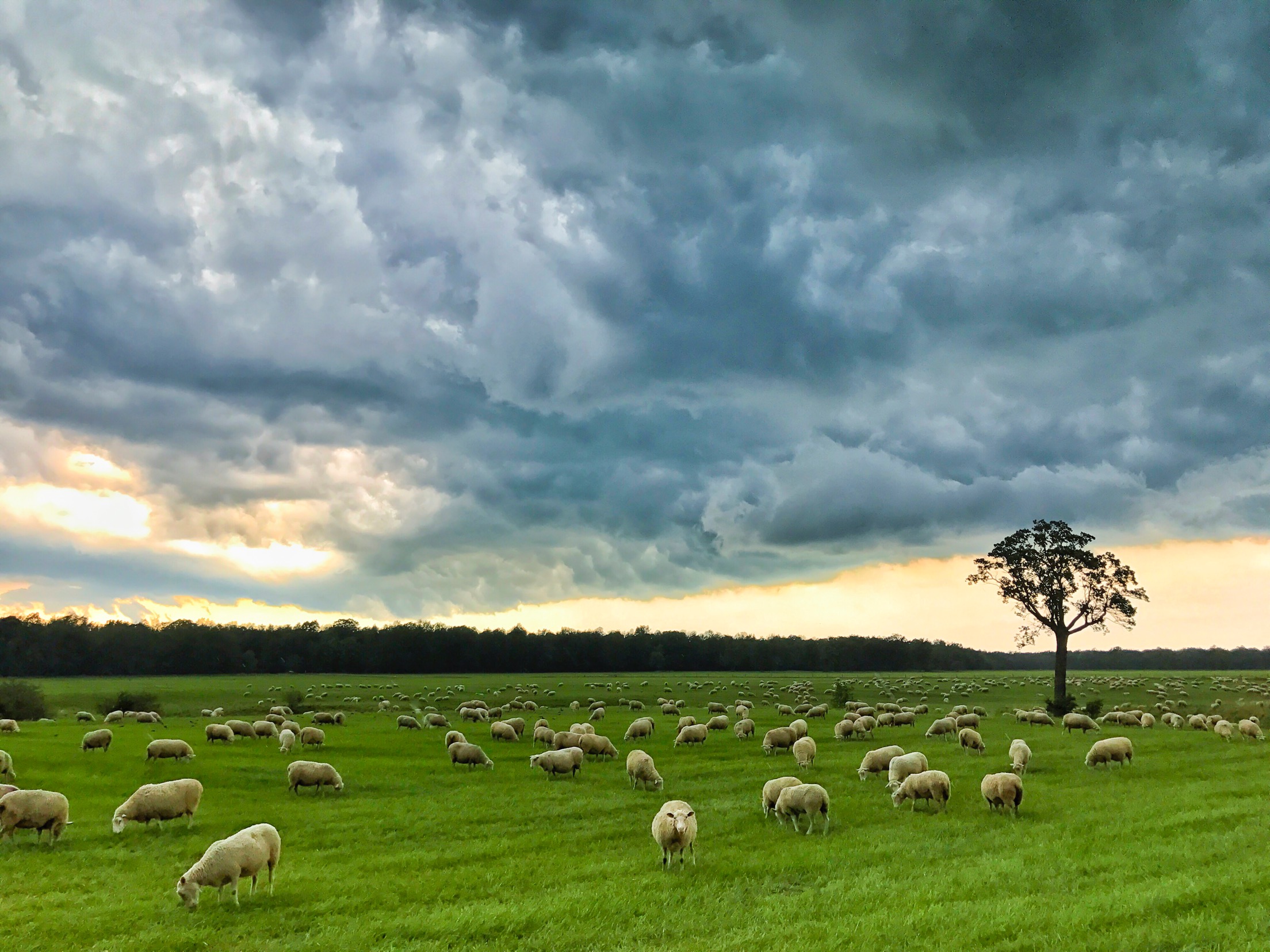 Photo courtesy of Richard Thomas
The sheep are expertly and gently sheared of their wool before lambing. We keep the wool pure and simple by washing it with only biodegradable soap and hot water. No harsh chemicals come in contact with the wool.
The wool gets combed and formed into batting at a local fiber mill. We take the long rolls to a local manufacturer where a machine stitches the wool between layers of organic cotton fabric.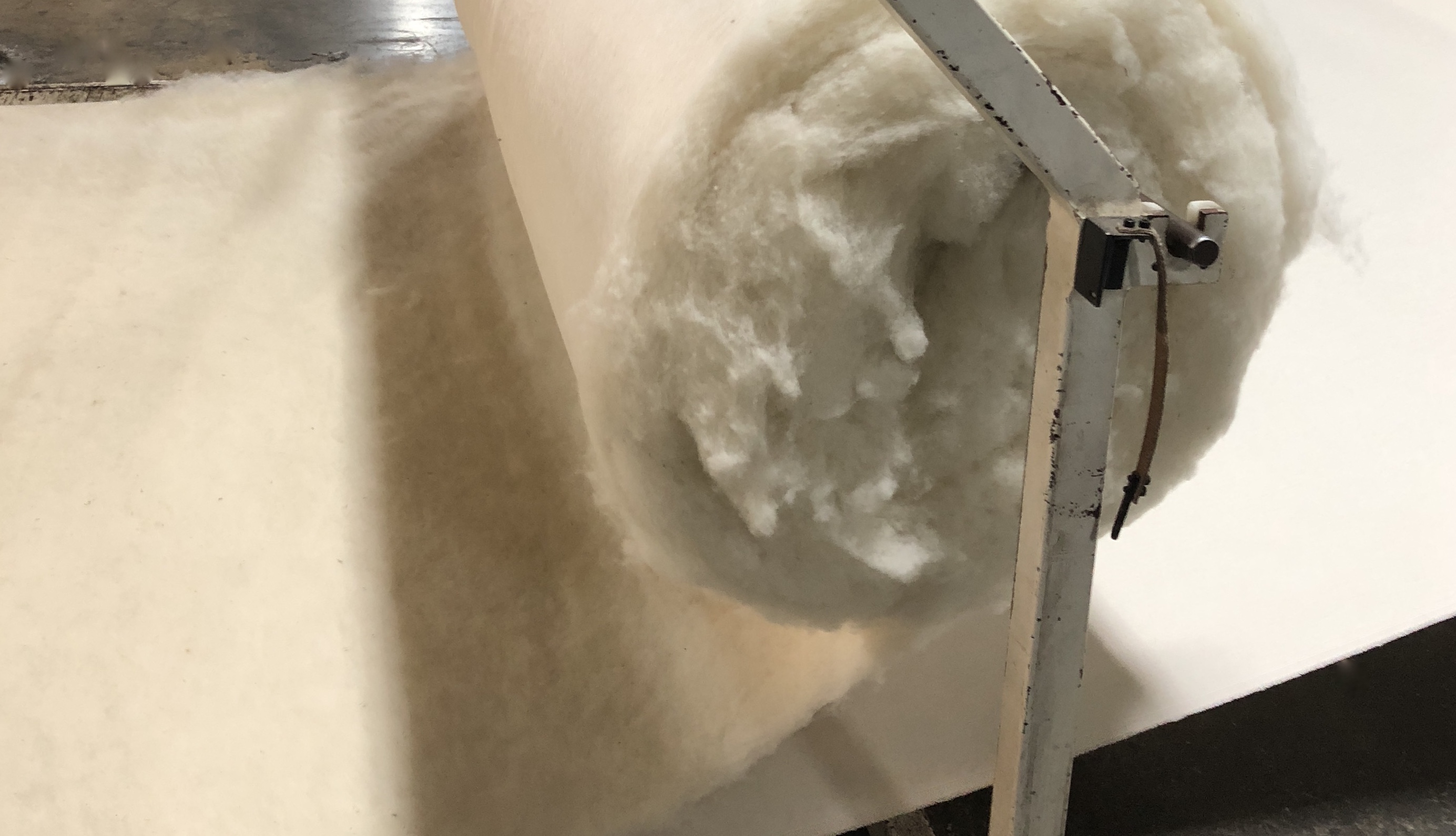 It was amazing to watch the tufting machine in action!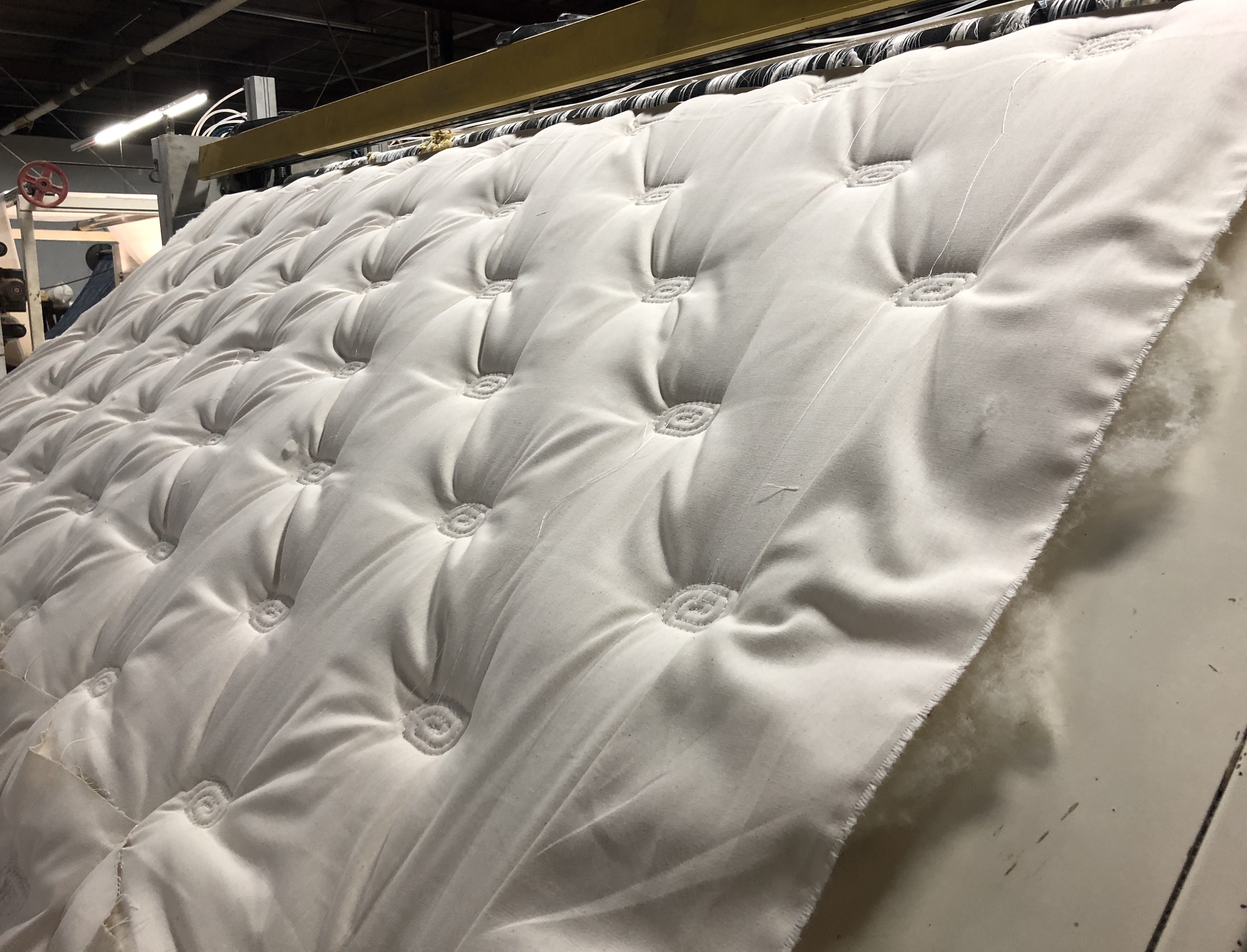 We take the tufted rolls to Herkimer ARC - a developmental disability work center - where they cut and finish sewing the comforters and ship them out to lucky new owners!
The comforters are filled with 1 1/5 inches of nothing but luscious wool batting. What's so great about wool? Everything!
Wool breathes and absorbs moisture from the air, keeping you warm in winter and cool in summer. This amazing natural heating and cooling fiber keeps the humidity level low which discourages dust mites. Dust mites seek warm and moist environments, which they don't find in wool. Wool's microscopic bristles also resist germs and bacteria making wool a natural anti-microbial and anti-bacterial fiber. Plus wool fiber is naturally fire resistant, ensuring a safe sleeping environment without the use of fire retardant chemicals.
Each step on this journey is focused on giving our customers the best product we can. Local wool, simply cleaned, sandwiched between organic cotton - a heavenly recipe that promises to keep you warm on the coldest of nights.
Order yours here: http://www.ceceswool.com/home-goods/wool-filled-comforter-with-organic-cotton-cover/