Posted by CeCe's Wool on Jun 14th 2015
We have a bumper crop of catnip this year. It's all over the farm...pushing up through nooks and crannies around the outbuildings...springing up by the barn...sprouting among the fence posts.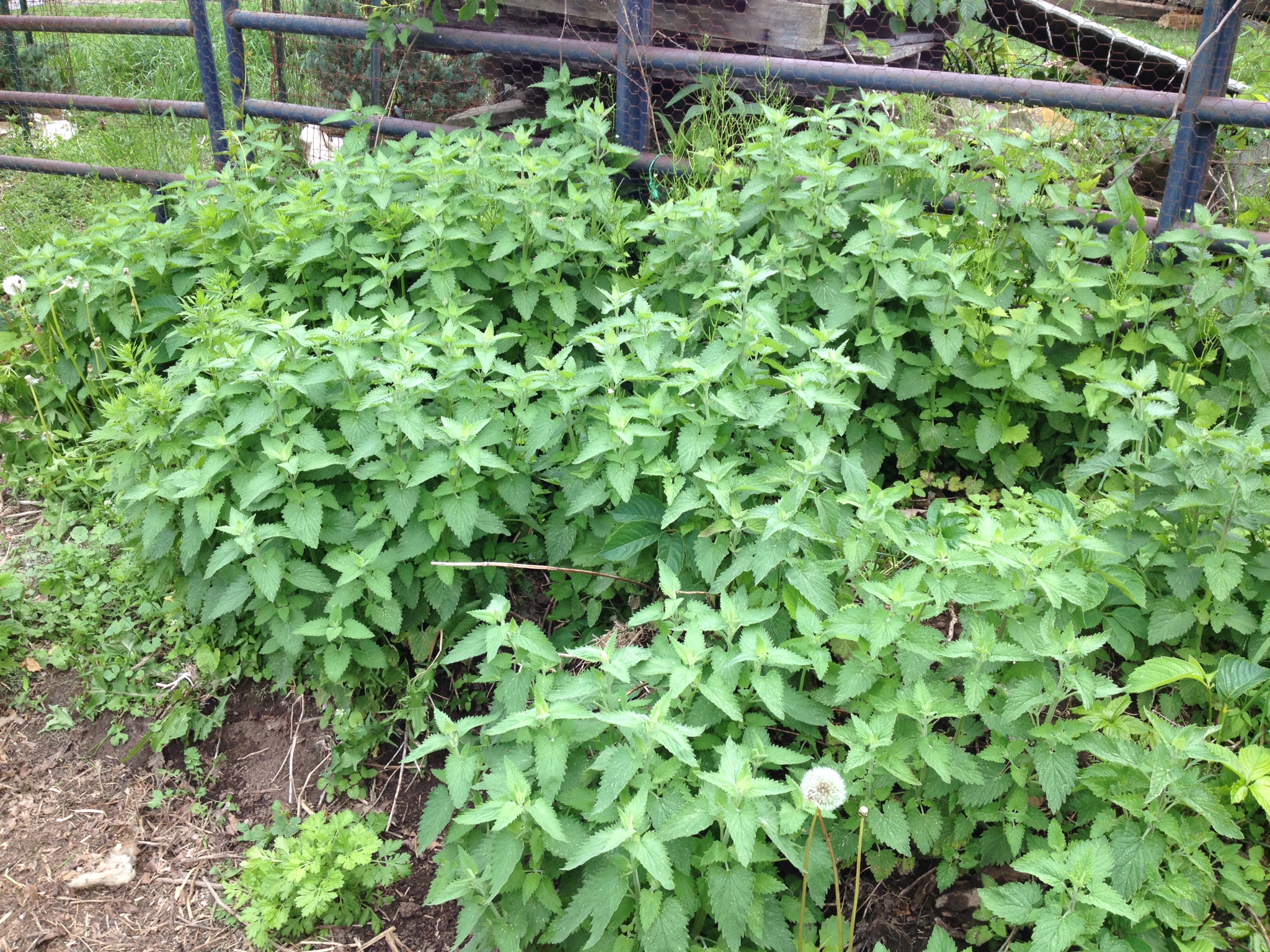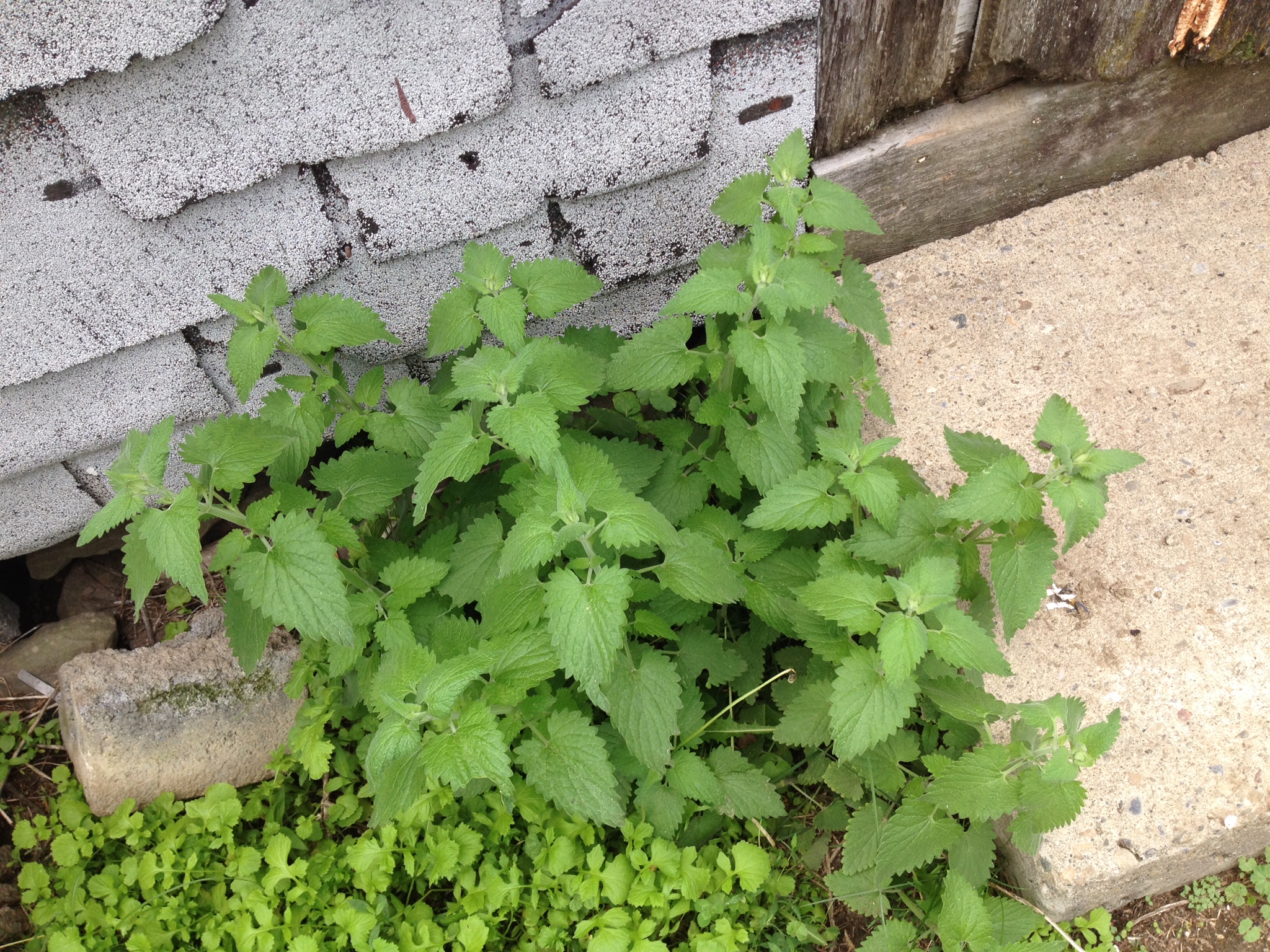 Catnip is thriving on the farm. And the cats love it!
Barkley, our resident cat, decided the pile of catnip I am harvesting made a great resting spot! You should hear him purring!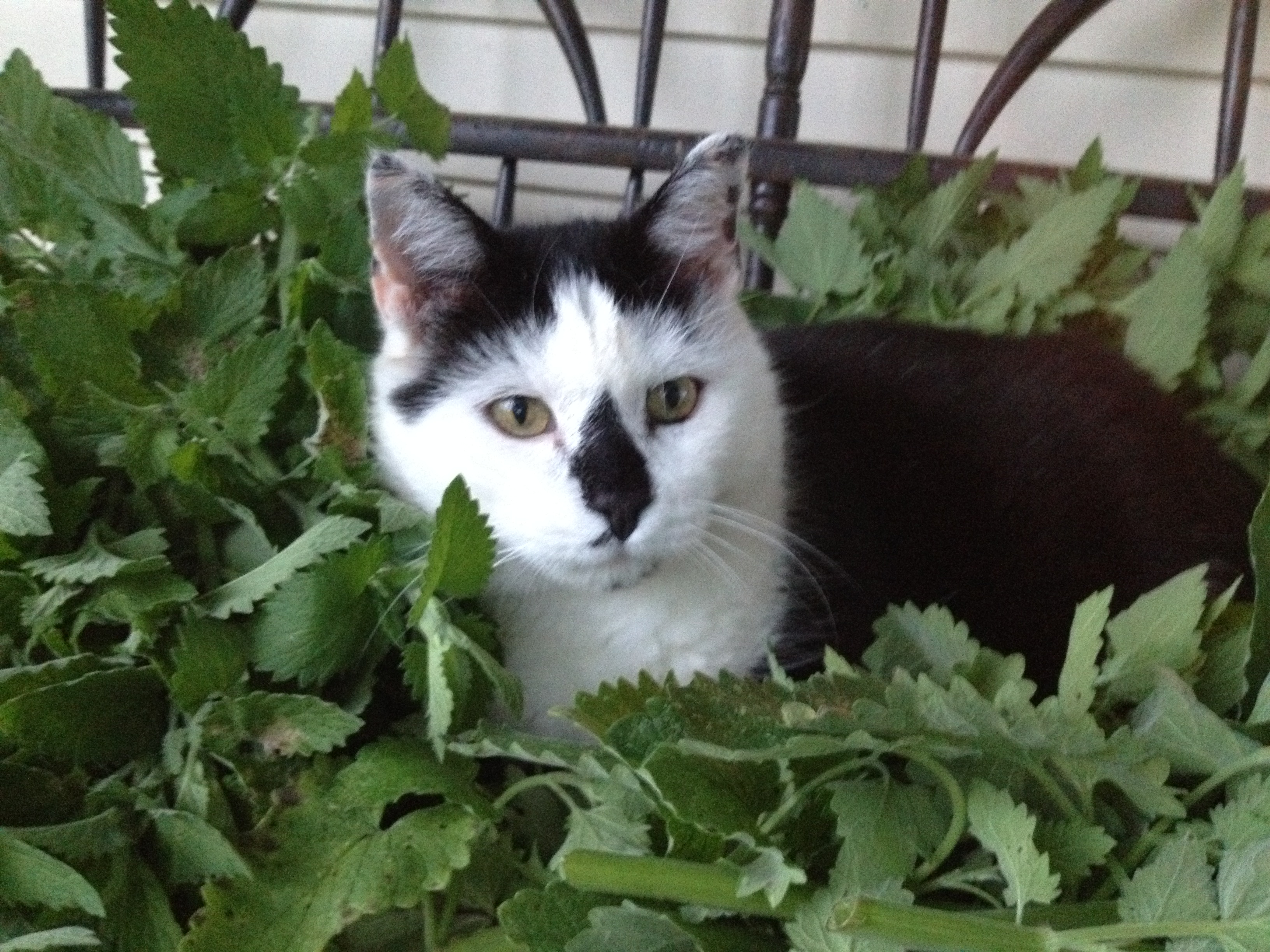 Catnip is a member of the mint family. And like most mints, it can easily take over the garden if left unchecked.
We harvest our 'wild' catnip when it's most potent—right before it flowers. Then we hang it from the attic rafters to air-dry naturally.
After it's cured, only the flowers and leaves are put in our irresistible mix for our cat toys.
CeCe's Wool also gets catnip from our farm friends at Elderberry Farm in Sharon Springs. They grow catnip and other herbs organically, with no chemicals or pesticides.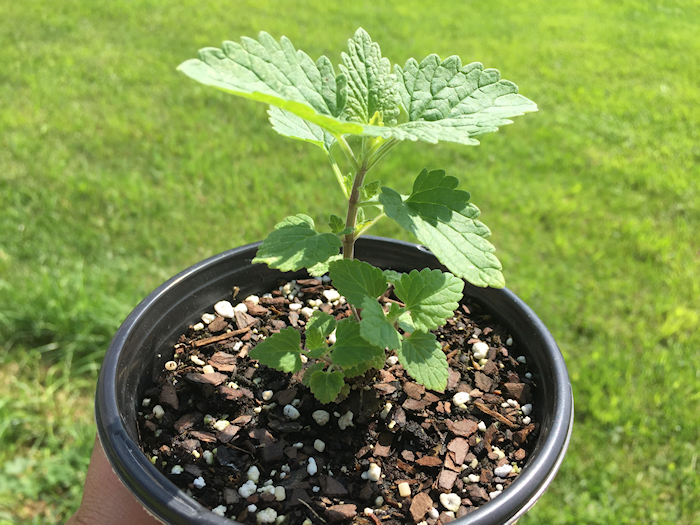 We only use catnip grown locally and keep it as fresh as possible. Our catnip is strong stuff! You can even smell it through the packaging, whether it's in a plastic bag or container.
This potent blend drives my cats totally crazy. I can't get them off the table when I'm filling catnip pillows. You should see how excited they get.
How does catnip get cats high? The active ingredient is an essential oil called nepetalactone, which can be found in the leaves of the plant. It must be inhaled in order for it to work its magic. But don't worry, catnip is non-addictive and safe to eat.
For some reason, though, not every cat is sensitive to catnip. Only a little more than half of all cats are affected by it. It's also age-sensitive—kittens younger than 8 weeks are not affected by catnip.
All of CeCe's Wool cat toys are filled with wool from our farm and local catnip—a purrrfect combination! We make little piles of pillows out of our fabric scraps from our pet bed construction and stuff them with wool and our potent catnip mixture.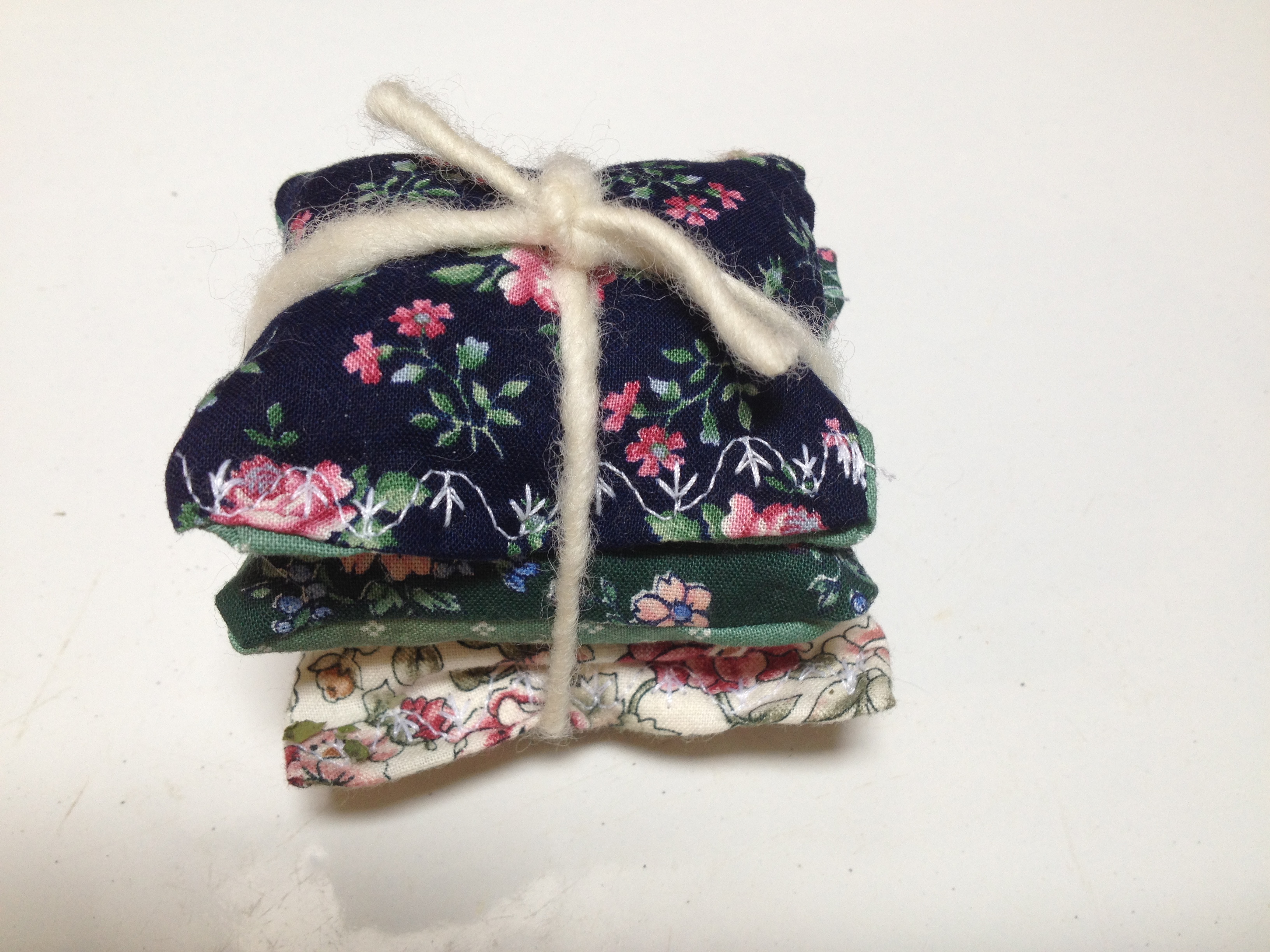 And what's next after your cats play with catnip?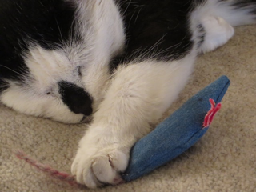 Cat Nap ZZZzzz, of course.
Cats and humans alike will love the Cat Nap ZZZzzz bedding. We take remnants from a natural mattress manufacturer and create a small bed of bliss for kitties (and small dogs too!). It comes in three sizes (S, M, L). The cotton and wool bedding is enclosed in muslin which is covered by a washable 100% cotton pillow cover. Check it out here: http://www.ceceswool.com/all-products/cat-nap-zzzz...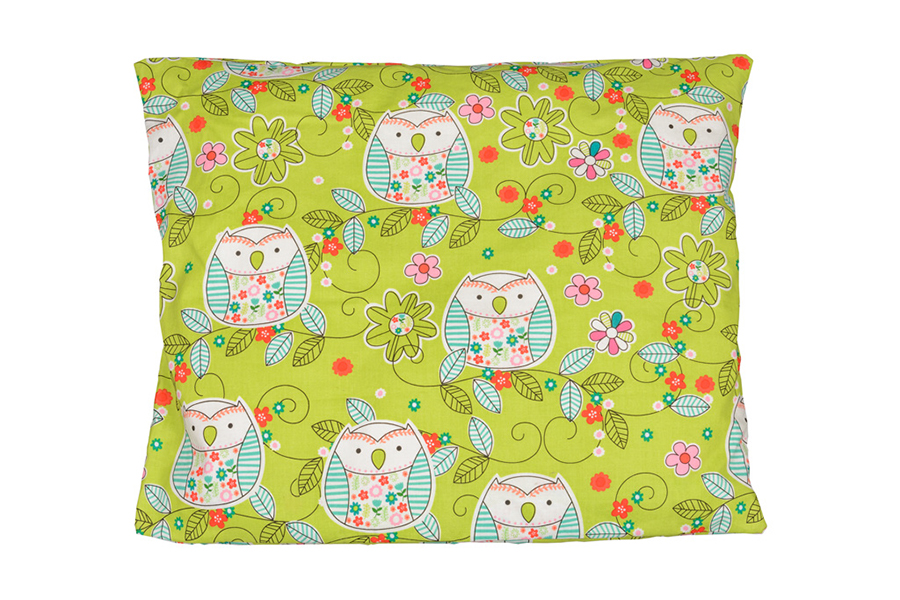 Cat Nap ZZZzzz and catnip - a perfect combination! In celebration of launching the new Cat Nap ZZZzzz product, each purchase comes with a free catnip pillow toy.
And when you sign up to receive CeCe's Wool newsletter, you will receive 15% off on your first order!