Posted by CeCe's Wool on Oct 5th 2022
Want to know what makes our Made in New York Wool Pillows special? We start with great wool from local sheep farms. Keeping it local means we know where our wool comes from and how it is processed.
Our wool pillows start their journey at the Kyle Farm in Avon, NY.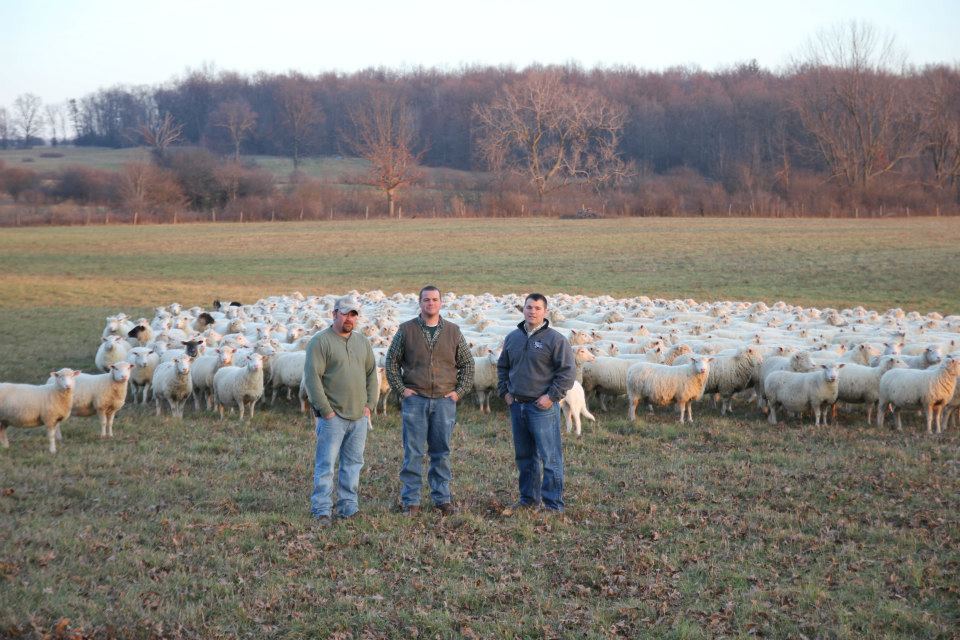 Photo credit: Reflections Photography
The Kyle family, including third generation family members Matt and DJ Kyle and Nathan Hatch, have been raising sheep for 30 years and take great care of their sheep and land. Their 1000+ sheep get all their food within 10 miles of the farm and graze on protected farmland in the Genesee Valley Conservancy.
Shearing time means long days and many hands. Kyle Farm's experienced shearers work long hours to shear the vast number of sheep. Shearing is done on plywood boards to keep the wool clean.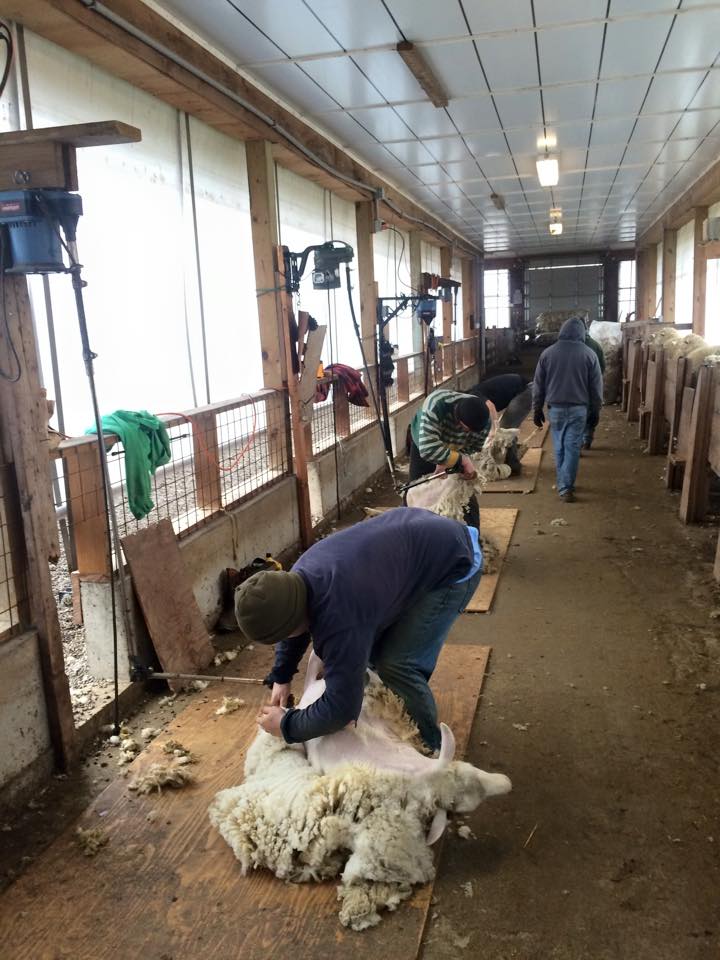 The wool is bagged up and sent for scouring where the wool is gently cleaned through a process of hot water and biodegradable soap. We make sure that no harsh chemicals are used during the scouring process but it means there's a bit of plant material still in the wool.
The scoured wool arrives at a converted dairy barn at Greenfleece Fiber Mill in Castleton, NY for more processing. Wool locks must be opened up in a picker. The locks then get combed in a carder and then layered into long batts which are rolled up.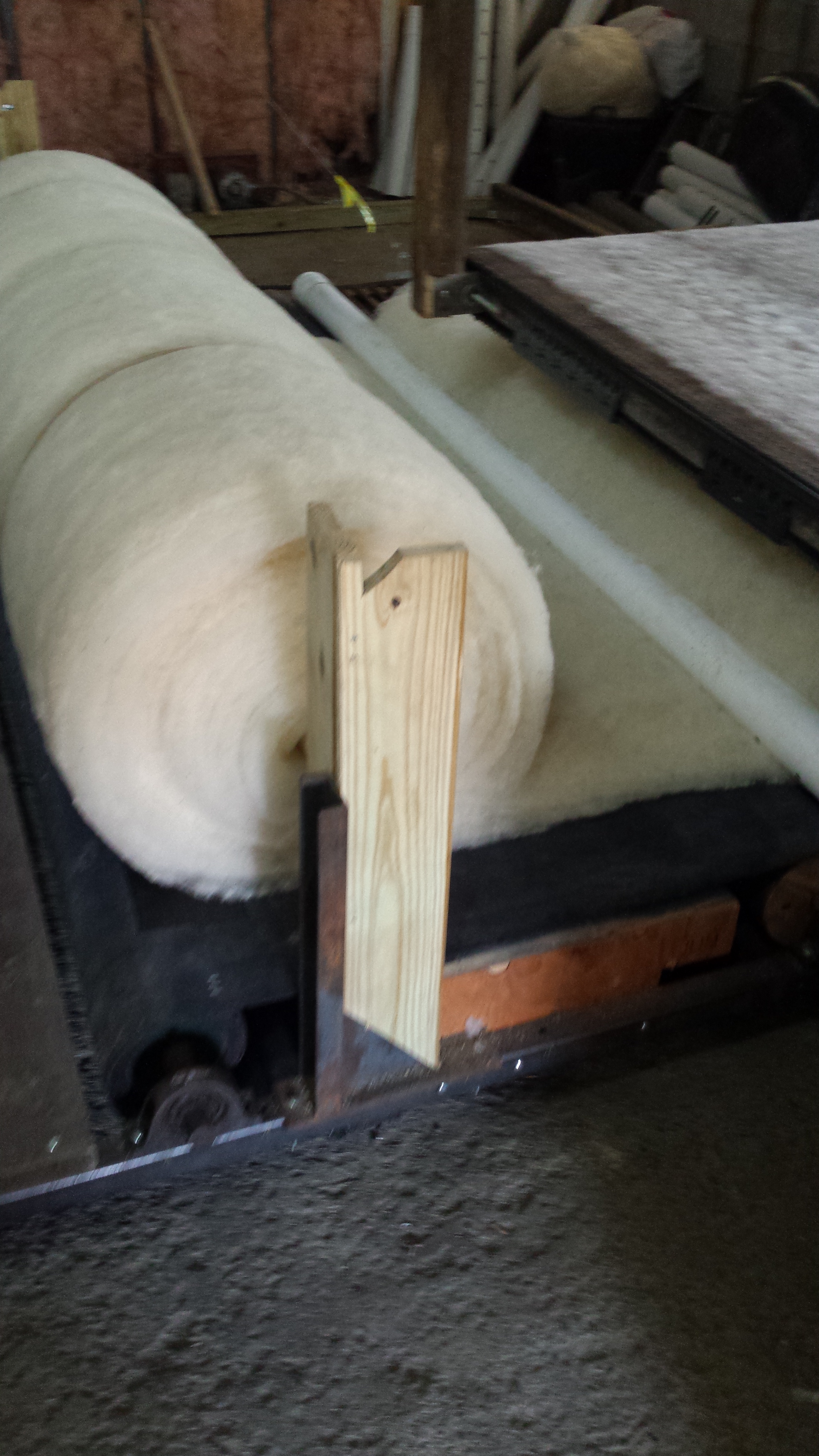 The downy wool creates heavenly light and fluffy batting, perfect for sleeping pillows. The luscious, soft, batting is hand-stuffed into GOTS certified organic cotton covers that we sew at a developmental disability work center.
Why Use wool in bed pillows?
Dust mites hate wool. Wool breathes and absorbs moisture from the air, keeping you warm in winter and cool in summer. This amazing natural heating and cooling system also keeps the humidity level low in your pillow which keeps out dust mites. Dust mites seek warm and moist environments, which they can't find in wool, so they stay away.
Sleep more soundly. Because wool fiber absorbs moisture, it helps to keep you dry and comfortable. You are less likely to waken due to sweating when you sleep with a wool pillow.
Natural fire resistant. Wool fiber is naturally fire resistant, ensuring a safe sleeping environment without the use of fire retardant chemicals.
Wool is better for the environment. Wool is a natural protein based fiber that is biodegradable and can be composted at the end of its life. It breaks down in soil or water and slowly releases nutrients back into the environment and its microfibers do not harm aquatic life.
Get yours today. Our pillows come in three pillow sizes: standard, queen and king and include a zipper which allows you to remove some of the batting if necessary to adjust them to your personal preference.
We are convinced you will love our pillows as much as we love making them! We are so sure, we guarantee you will want to keep them. If not, you can return them and we will refund your payment.
Get yours here: https://www.ceceswool.com/home-goods/made-in-ny-wo...